Welcome to Ignition Lane's Weekly Wrap, where they cut through the noise to bring you their favourite insights from the technology and startup world.
Ignition Lane works with ambitious business leaders to apply the Startup Mindset to their technology, product and commercialisation problems. 
---
Do it for the 'gram
Instagram turned 10 on Tuesday! This week we stroll down memory lane, taking a look at Instagram's milestones, stories and scandals.
Founded by two Stanford grads, Kevin Systrom and Mike Krieger, Instagram is a great example of one of the most overused startup buzzwords in action… a pivot. It started life as a web app called Burbn, a check-in app similar to Foursquare. But the founders soon realised that location based check-in was an overcrowded market. So they decided to strip Burbn down to its photo, commenting and "liking" functions (all popular features among early Burbn users) and rename it to Instagram, a portmanteau of "instant camera" and "telegram".
After a few months of development and testing, the Instagram iOS app launched on 6 October 2010. Twitter, Tumblr and Facebook feeds around the world quickly became inundated with Instagram images. At the end of the first day, it had 25,000 users, and by the end of the first week that number rose to 100,000. By comparison, it took Foursquare seven months to get 60,000 users.
By mid-December, Instagram hit one million users.
On 22 July 2011, with nearly seven million users, Instagram experienced next-level virality. In fact, its servers went so ballistic that the team thought they were under DDOS attack. But no, it was Justin Bieber tweeting out his first picture to his 11 million Twitter followers. His manager subsequently reached out to Instagram arguing they should pay him for the privilege. Systrom stood firm and said no. Bieber kept using Instagram.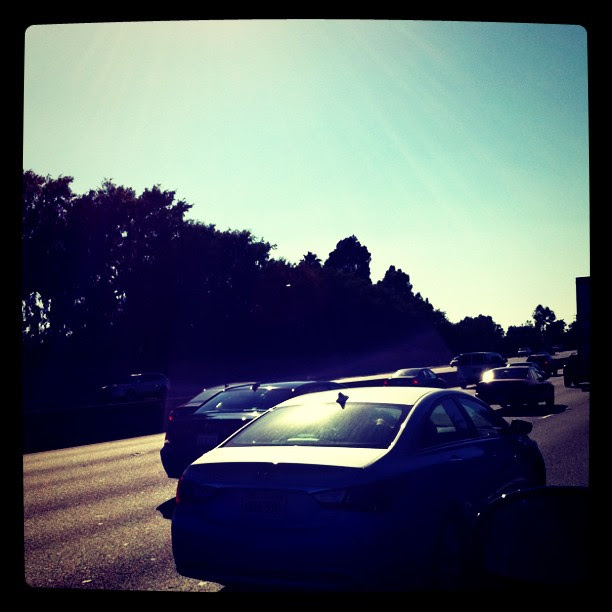 Fast forward to March 2012 and, as the Biebz hit one million Insta followers, Instagram was being eyed-up by Facebook and courted by Twitter for an acquisition. Dorsey reportedly made an all-stock offer worth around $500-700 million, which Systrom rejected.
A few days later, as the founders were deep into negotiations with Sequoia for a $50 million venture round at a $500 million valuation, Zuckerberg went in for the kill offering $1 billion for the company – $300 million in cash and the rest in Facebook stock.
Remember Instagram had no revenue at this time. Only insane user growth—25 million and climbing—achieved with a tiny a team of 13. Thanks to private emails published recently as part of a historic antitrust hearing, we now have clearer insight as to just how much of a threat Instagram was seen to pose to Facebook. Zuckerberg had decided it needed to be neutralised, no matter the cost.
The deal sent the tech world spinning (us included). In 2012, $1 billion was considered a massive price. It was the biggest deal Facebook had ever done. What's more, it soon came out that the deal was done over a weekend, behind the Facebook board's back – they were "told, not consulted" (one of the benefits of a founder controlling voting rights). Facebook was preparing to IPO at the time and Wall Street didn't think favourably of this type of behaviour:
These sorts of fast decisions, commonplace among scrappy, private start-ups, get trickier in the more structured world of multibillion-dollar public corporations where Facebook will soon operate.
Now with the benefit of hindsight, we can see that the acquisition was an excellent strategic move, even with a $1 billion price tag. In 2018 Instagram reached 1 billion monthly active users, prompting Bloomberg to estimate that Instagram would be worth $100 billion as a standalone company. 100 times its 2012 investment.
Aside from price, the Instagram acquisition also made history thanks to Zuckerberg's promise to the founders that Instagram would retain near-total independence. Many credit Zuckerberg for starting this trend in the tech world and suggest that Facebook would never have been able to acquire WhatsApp or Oculus had it not been for Instagram's post-acquisition independence.
But all great things have their expiry date. Instagram's independence included.
According to this meaty piece by Wired and a book released in April – Sarah Frier's No Filter: The Inside Story of Instagram – Zuckerberg gradually started to exert his control and dominate his ego over Instagram, forcing the two founders to quit in 2018. A few examples:
By refusing to allocate further separate resources, Facebook gave Instagram no other option than for Facebook to take over content moderation and policing user behaviour as Instagram grew.
After Systrom participated in magazine profiles, Zuckerberg puffed his chest and declared that future features would require permission from him or Sheryl Sandberg.
In an earnings call in July 2018, Zuckerberg took credit for Instagram's success: "we believe Insta­gram has been able to use Facebook's infrastructure to grow more than twice as quickly as it would have on its own."
While Systrom was on paternity leave, they began testing location tracking and added a hamburger button inside Instagram, linking to Facebook notifications – design decisions that Systrom would never have allowed.
Ultimately, Instagram and Facebook did an incredible job post-acquisition. For the most part, Instagram was left to run free with its own culture, purpose and design ethic for six years – a long time in the tech world. And Instagram has ensured that the Facebook group remains relevant. As Facebook's growth has started to stall, Instagram continues to attract new users, particularly amongst the younger demographic.
Zuckerberg in the Facebook employee handbook, which I quote in my book:

"If we don't create the thing that kills Facebook, someone else will. The internet is not a friendly place. Things that don't stay relevant don't even get the luxury of leaving ruins. They disappear."

— Sarah Frier (@sarahfrier) April 16, 2020
Instagram's growth rate now pales in comparison to TikTok, which has passed Instagram as second-most popular social app for U.S. teens behind Snapchat according to a report released this week.
VCs are on the hunt for the next big social app. The future is thought to be audio, as investors pour millions into Clubhouse, Chalk, Geneva, Orbit, Betty Labs, Rodeo and Spoon. Audio and text app Discord was last valued at $3.5 billion in July – two months before it saw a huge spike in downloads thanks to the kids going crazy over a new game, Among Us, that requires users to talk to teammates to win.
Meanwhile, regulators threaten to break up Big Tech. Instagram and Facebook could be a natural first step. So Zuckerberg is busy doing all he can to make that separation difficult – tightening up Facebook's integrations with Instagram (and Whatsapp) and removing its independence.
Bonus read: This is an excellent First Round Review piece on growth tactics for consumer startups.
---
Celebrating Australia's Innovation Station
The winners for the AFR BOSS Most Innovative Companies have been announced! We had a hunt and couldn't find any snapshots of the winners with a quick explanation of their innovations. So here you go – our top picks:
Well done everyone!
The Deloitte Fast 50 nominations close next week, FYI.
---
Rapid fire: News that caught our eye this week 🧐
Australia and NZ:
Around the world (all in USD):
In case you didn't know, Barbie is an influencer. In her latest vlog, Barbie and her pal Nikki unpack racism "in a two-minute video that is so simple, both children and your racist uncle can understand it":
---
That's a wrap! We hope you enjoyed it.
Gavin, Bex and the team at Ignition Lane
p.s. We love feedback – if you have any or want to continue the conversation, please reach out.
p.p.s. Watch Gavin live on AusBiz at 2pm on Mondays, when he opens the Startup Hour of Power.