Digital wallet usage is the 12 months spanning the coronavirus pandemic to March 2021 saw transactions rise from 36 million to 68 million, with the total value more than double from $1 billion to $2.1 bn.
CBA's Everyday Banking executive GM, Kate Crous, said  people mostly use digital wallets to pay for everyday expenses such as public transport, groceries, food and beverage, retail shopping and petrol.
She said that based on the current trends, it's likely that digital wallets will be the most popular contactless way to pay by Christmas.
"Over the last couple of years we have seen a 10 per cent increase in digitally active customers, up to 7.5 million," Crous said.
"Given this increasing move towards digital, we expect the growth of digital payments to keep rising5and expect by the end of this year, that every second contactless in-store payment will be made using a digital wallet."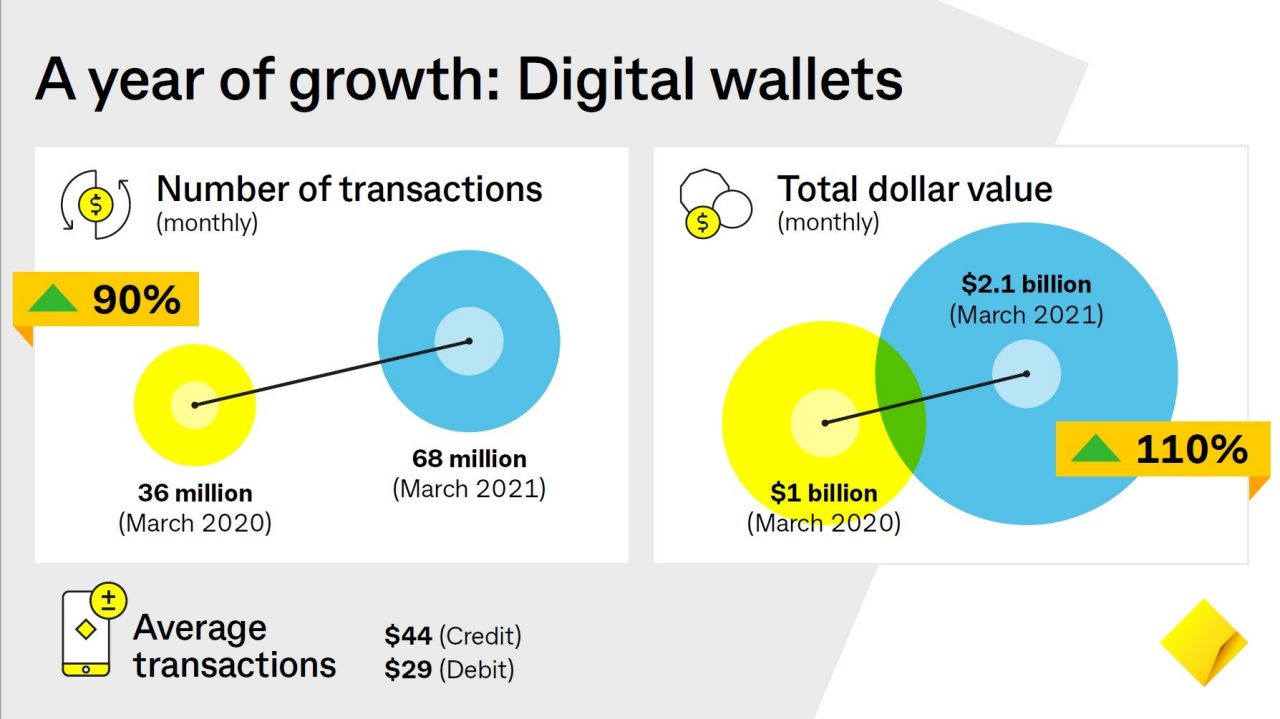 Crous said the rise in digital wallet use is also improving the way businesses receive payments in terms of speed, convenience and security.
The figures are based on CBA debit and credit card holders using their digital wallet to pay across all CBA and non-CBA payment terminals in Australia and do not include online/ecommerce wallets, such as PayPal or Beem It.