In the wake of Covid-19, Antler globally has shifted most of its programs and events online. This includes the VC firm's Demo Day events.
Demo Days are held to showcase the phenomenal tech businesses formed with help of Antler (you can read more about Demo Day's role in the tech startup ecosystem, and why they are important here).
Last year, Antler held Australia's largest ever event of this kind in Sydney Town Hall in front of a combined audience of more than 2,100 people at the venue and online.
This year, the local firm has rewired and re-routed the event, making it up-close and personal by live streaming from a studio in Sydney to an audience across the world — it's set to be a Demo Day, just not as you know it.
You can register for the event here.
Pitching at the event will be the startup founders of the 12 businesses Antler Australia most recently invested in, off the back of its second Sydney program. The recruitment of this second intake was highly competitive, having attracted more than 1,200 applications.
The teams, which span FinTech, SaaS, GreenTech, CleanTech, HealthTech and more, will take the stage on June 25, to reveal the innovative businesses they have created and hopefully secure follow-on investment.
Here are some interesting statistics about the newest Antler Australia portfolio companies:
19% female founders
67% previous entrepreneurial experience
15% have previously founded companies with >1M ARR
19% previous exited entrepreneurs
7% previous raised VC funding
30% have a masters or phd
Antler's investments come amid the global Covid-19 pandemic and concerns of a slowdown in venture capital investment in startups. Despite that, Australia's fund is just one of seven Antler regions globally to back early-stage businesses, tipping Antler's total invested funds to over US$15 million since 2019.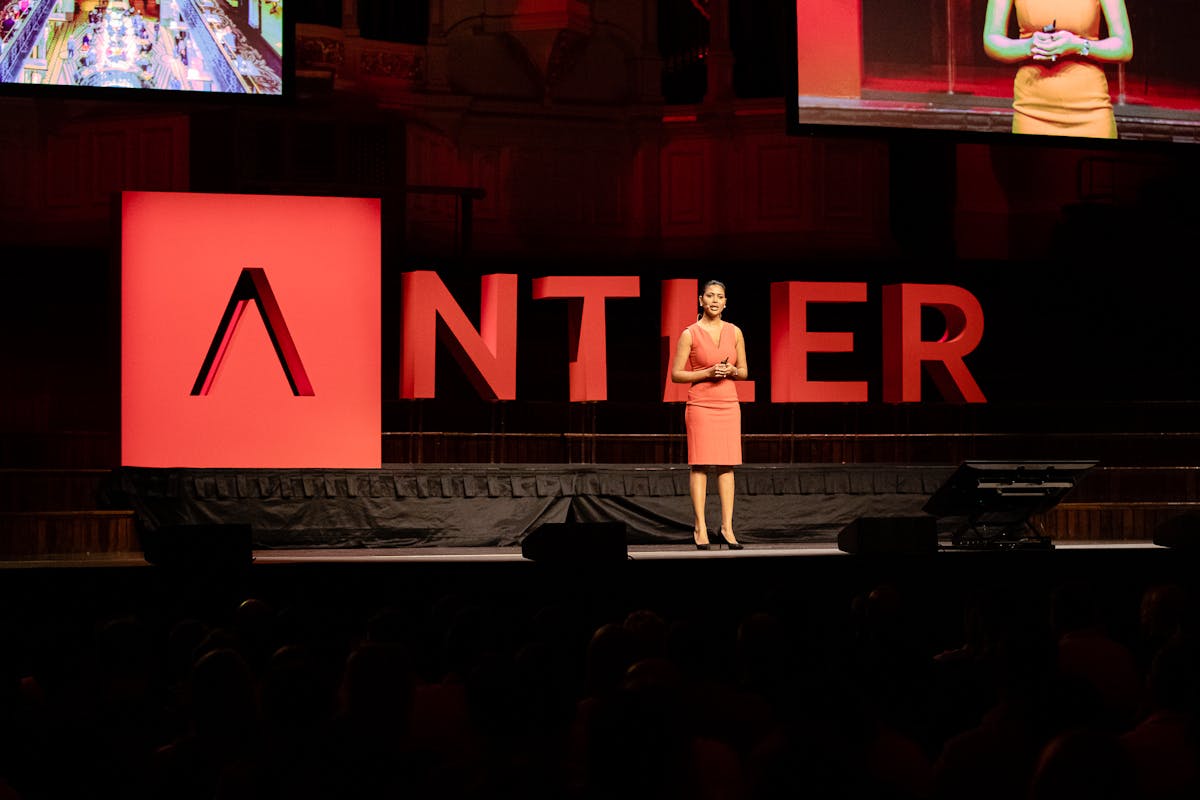 "We are extremely impressed with the strength of the companies that emerged from the second Antler Australia cohort. They have once again proven Antler's model of talent-first investing, which is highlighted by the number of exited or experienced founders leading our newest portfolio companies," says Antler, Australia and New Zealand Managing Partner, Bede Moore.
"Nobody doubts the role that entrepreneurs will play in kick-starting economies after the effects of Covid-19, but Antler Australia is uniquely positioned to support entrepreneurs to launch their companies. Our investments from our second cohort will be helping to lead the way in creating high-skill, high-value jobs as the Australian economy emerges post-crisis."
Since launching in 2019, Antler's Australia Early Stage Venture Capital fund has raised a huge AU$40 million from local entrepreneurs, family offices and international investors, including Facebook co-founder Eduardo Saverin. The fund will back some of this country's most ambitious entrepreneurs in building over 100 new companies over the next four years.
The global team has been equally successful in raising funds, having secured US$75 million in the six months to February from significant investors such as Schroders, Ferd, Eduardo Saverin, Canica International and Credit Saison.
Antler now operates across six continents with offices in New York, Los Angeles, London, Sydney, Amsterdam, Beijing, Stockholm, Sao Paulo, Oslo, Singapore and Nairobi.
"The global footprint of Antler is proving to be a significant unfair advantage to new and experienced entrepreneurs who build companies with us. By complementing their existing local networks and leveraging our worldwide network of investors, advisors, and partners, we're attracting the most ambitious founders, many of which operate with a global mindset from day one of launching their business. This is represented strongly amongst the founders and ambitions of the 11 companies we have added to our portfolio." says Antler, Australia and New Zealand Partner, Anthony Millet.
Read more about the 12 portfolio companies pitching at Demo Day on June 15 below:
Name: motiveOS
Tagline: An incentive platform to motivate staff and accelerate growth
Type: SaaS
Name: Path Zero
Tagline: Simple. Sustainable. Growth.
Type: Green Tech
Name: Aurelius
Tagline: The complete addiction care journey through the privacy of an app
Type: Health Tech
Name: Intalayer
Tagline: Building tomorrow's customer success infrastructure
Type: SaaS
Name: Trace
Tagline: The simple and rewarding way to be carbon neutral
Type: Clean Tech
Name: Mys Tyler
Tagline: Fashion inspiration for every body
Type: Fashion Tech
Name: CloudOlive
Tagline: Cloud software distribution reimagined
Type: SaaS
Name: Elenta
Tagline: The Behaviour Change Company
Type: Future of Work
Name: RightPaw
Tagline: Start off on the RightPaw
Type: Pet Tech
Name: #Yolo ex
Tagline: Financial markets for the Millennial investor
Type: FinTech
Name: Meetric
Tagline: Better meetings, for everyone!
Type: SaaS
Name: Hudled
Tagline: The single admin dashboard to manage all others
Type: Saas
Here's how you can watch
1. Go to https://demoday.antler.co/sydney
2. Enter your details and add the event to your calendar when prompted to do so
3. On June 25 at 7:30PM AEST (9.30AM GMT) tune into the live stream at https://demoday.antler.co/sydney
4. Ask questions, contact the team, or request a pitch deck during the live stream using the tools found on https://demoday.antler.co/sydney (these will become visible once the event starts)
5. Enjoy!
Sarah Kimmorley is Director of Communications at Antler, Australia & New Zealand.
StartupDaily is the official media partner of Antler Australia's Demo Day on June 25. The event will be streamed live on the Startup Daily site from 7.30pm.